This is the story of one girl following her dream...no matter where it takes her.✈

Jamie Alex (The Incredible Forgettable Girl): Superhero Nerd that defeats He-Who-Must-Not-Be-Named with a simple swish and flick of the wand while managing to sing a few show tunes.
Secretly an intellectual bad-ass that travels with The Doctor in the TARDIS, and solves crimes with Sherlock Holmes and John Watson. 11/1992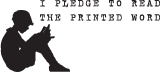 Zombie Experiment NYC

To see if zombies could live among us, AMC had a group of people made up as zombies from The Walking Dead and set them loose on New York City. How did people react? You'll have to watch the video to find out.
When people ask me why I love zombies/monster make-up. Here you go.
God, this made me laugh so hard, though!!!