This is the story of one girl following her dream...no matter where it takes her.✈

Jamie Alex (The Incredible Forgettable Girl): Superhero Nerd that defeats He-Who-Must-Not-Be-Named with a simple swish and flick of the wand while managing to sing a few show tunes.
Secretly an intellectual bad-ass that travels with The Doctor in the TARDIS, and solves crimes with Sherlock Holmes and John Watson. 11/1992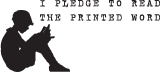 Nah, but it's nice to think that maybe someone will, and that someone will actually mean it.
(Source: the-personal-quotes)
sh3islov3lyfor3v3r reblogged this from sh3islov3lyfor3v3r