This is the story of one girl following her dream...no matter where it takes her.✈

Jamie Alex (The Incredible Forgettable Girl): Superhero Nerd that defeats He-Who-Must-Not-Be-Named with a simple swish and flick of the wand while managing to sing a few show tunes.
Secretly an intellectual bad-ass that travels with The Doctor in the TARDIS, and solves crimes with Sherlock Holmes and John Watson. 11/1992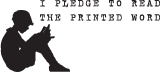 My Immortal, originally by Evanescence, as sung by some Gregorian monks. You are so welcome.
This song already meant so much to me, and hearing them sing this with such passion in their voices. I'm in tears.